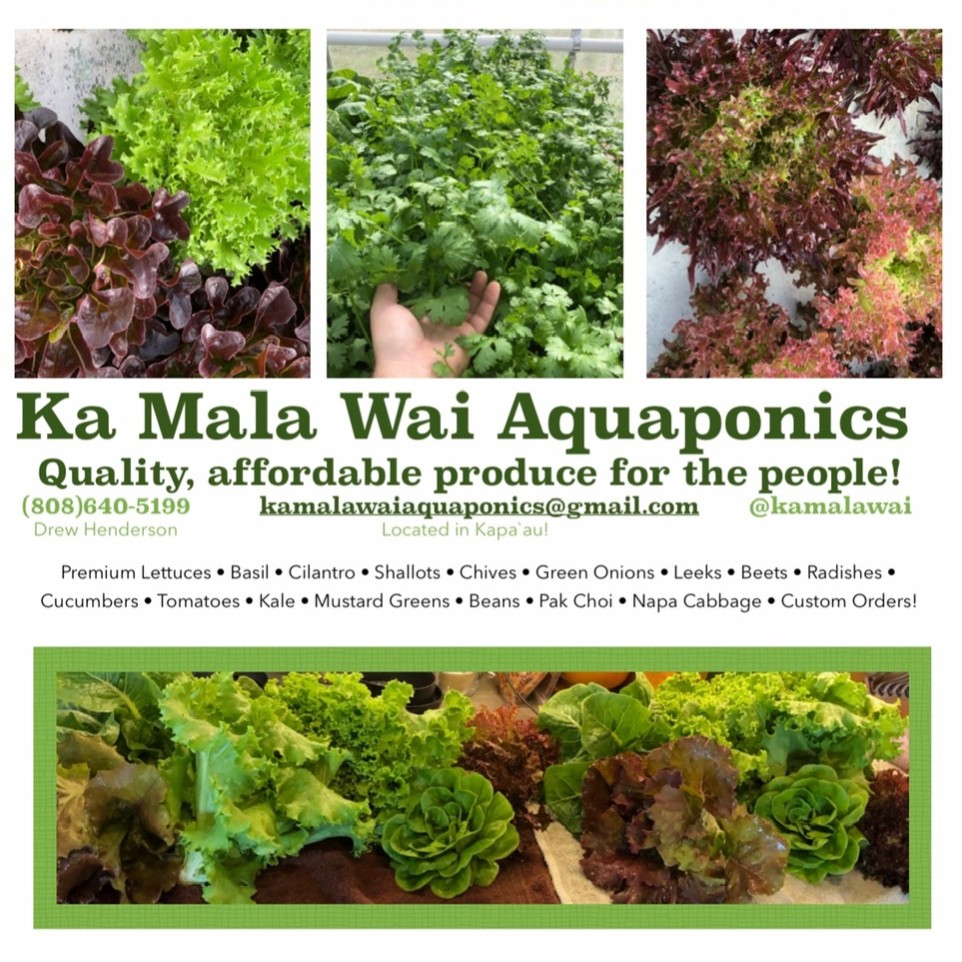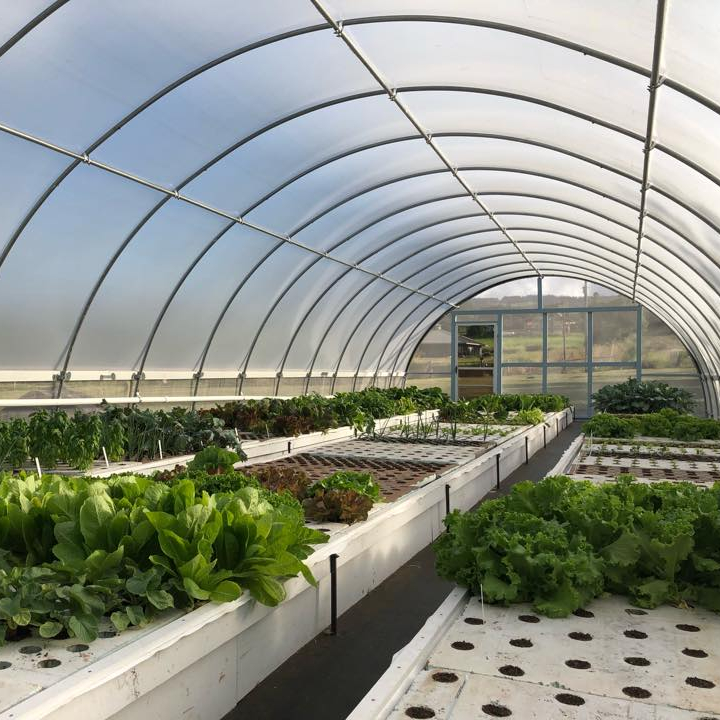 Ka Mala Wai Aquaponics
Address: 54-1160 Mahi Ai Place PO Box 68 Kapaau, HI, 96755
Email Address: drewhenderson81@gmail.com
Phone: 808-640-5199
About Us
Drew & Erin Henderson built a 1,440 square foot greenhouse to house their 4,500 gallon Aquaponic system. It is completely sealed and flashed around the bottom to keep out slugs (vector for rat lungworm disease) and other pests. They use nutrient rich water from the system to fertilize other crops as well on their 2 acre farm in Kapa`au. Their mission is to provide safe, affordable produce for the people! Check out their facebook page @kamalawai
Practices
Integrated pest management practices include:

Greenhouse production is limited to exclusionary barriers, diatomaceous earth, and biological controls.

Sale crops grown outside the greenhouse may also be treated with insecticidal soap and neem oil as necessary. That's it!

Processing: All leafy greens will be transported to the food hub alive. They will be cut once, immediately rinsed and chilled in an ice bath, dried and stored in the refer until pickup.