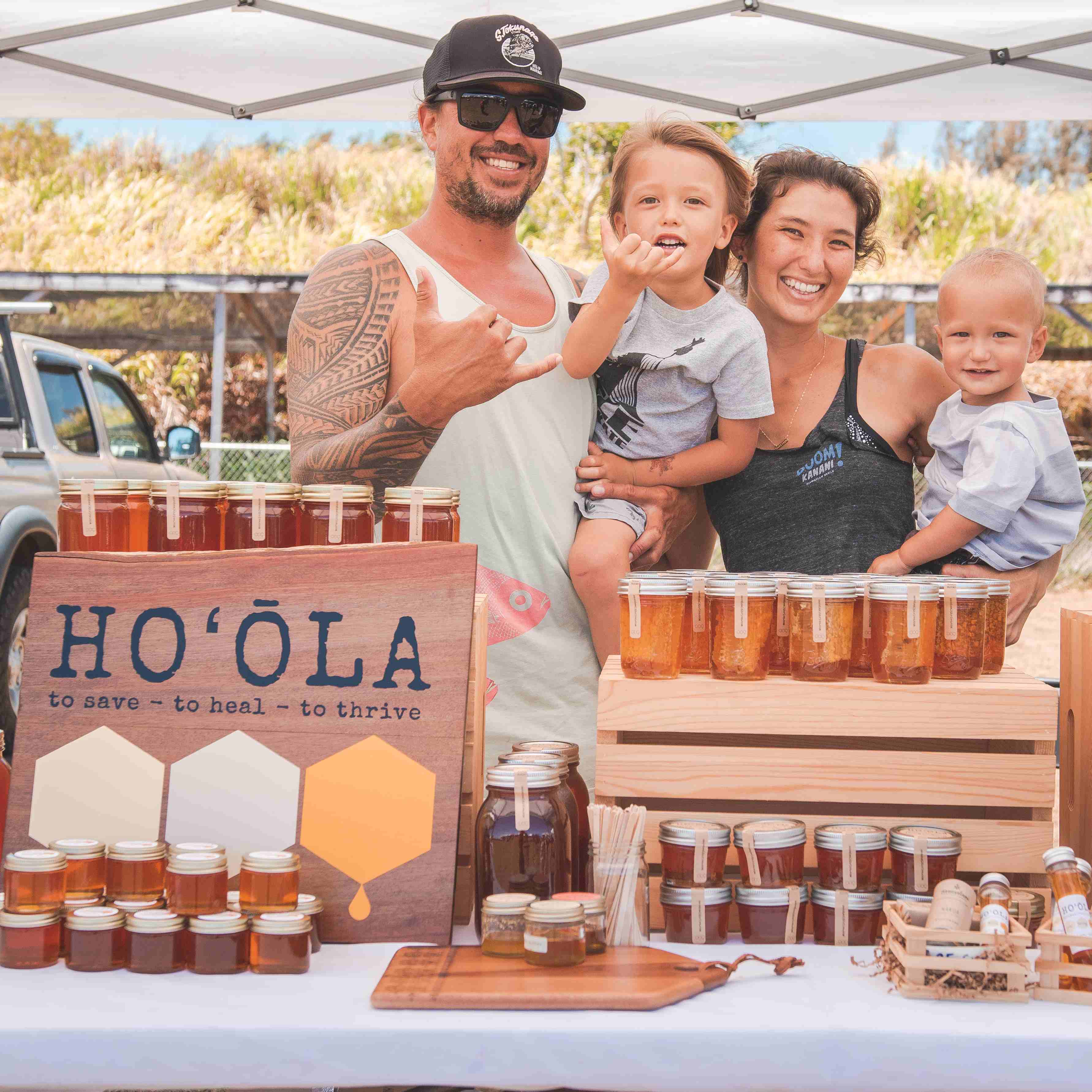 Ho'ola
Contact: Kailin & Kai
Address: PO Box 190680 Hawi, HI, 96719
Email Address: savehealthrive@gmail.com
Phone: 808-386-9886
About Us
We are your local beekeeping 'ohana (family) from Kohala.

Ho'ola started with a vision of Hawai'i and a world where our keiki (children) and nalo meli (honey bees) have a safe, clean, and healthy environment necessary to thrive.

We relocated our first colony of honey bees from a water meter box near our home in 2016, and have since grown our Kohala apiary to 70+ hives rescued from across the island. Our bees are happy and busy pollinating local farms & gardens while we couldn't be more excited for the positive impact and connections we are creating within our community.
Practices
We use only natural and organic practices on our farm.